CLEANING AND MAINTENANCE OF UPHOLSTERY WITH NOBUCK
Each cloth requires specific conditions for cleaning, and also there are some cloths that are more resistant than others.
Whether you have purchased a piece of furniture upholstered in nobuck from our shop, or if
you have purchased it from another company, we have to tell you that you have purchased a piece of furniture upholstered with good material, resistant and durable.
They're very elegant pieces
, and they've become fashionable.
The problem is that they are very delicate
(they are ultra-fine synthetic fibre cloths, which lack a protective layer)
and are soiled quite frequently
(they have similar characteristics to those of synthetic fibres: they repel water but attract oils and greases).
Nobuck
(also known as nobuc, nubuck, or nubuc) is a very soft material and, although it is delicate, in general terms
it is much easier to clean than leather
, which means that nowadays many customers prefer to choose this type of material when acquiring or reupholstering any type of upholstered furniture for daily use.
As we said in a previous blog article, it should be noted that
this material is not exactly leather
(
be careful with confusion
), but it is a material closer to the suede. It is convenient to take certain precautions and care to maintain its quality and appearance, but, ultimately, these are not so different from those that are advisable in the rest of furniture upholstered in leather.
But if it gets stained, how should we clean this article?
In fact, it is not difficult to keep it as new, although it is true that you will require some special materials, and some techniques that are not always known by every person. Here we tell you how to clean and maintain furniture upholstered with nobuck: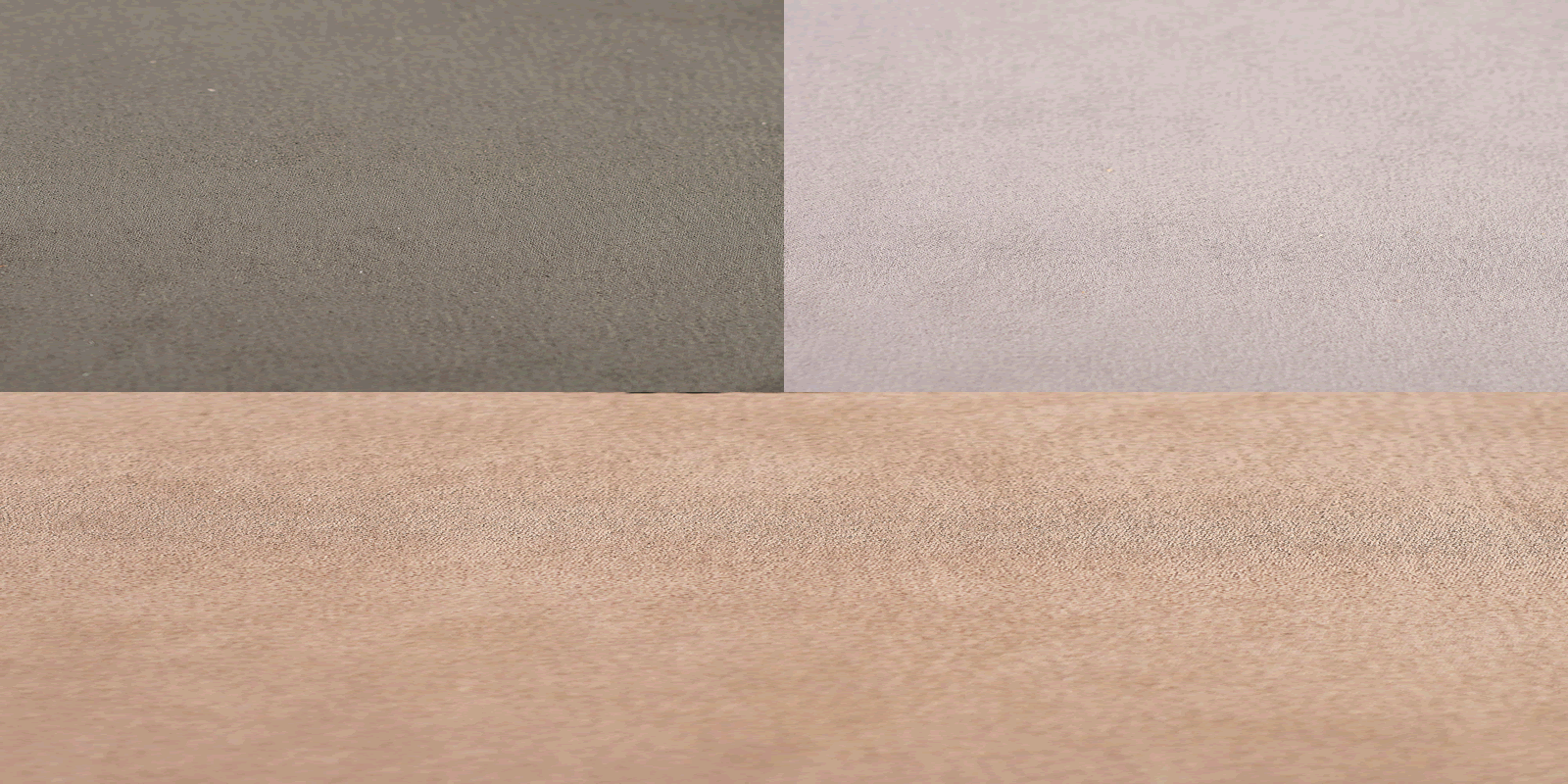 TIPS AND WARNINGS
It is essential to keep them away from direct sources of sunlight, since over time the skin may lighten and lose its original colour
Avoid contact with sharp objects that may damage the skin
Air the cushions
Don't sit on the furniture's arms, because you could break them
Read the label of the furniture manufacturer carefully, as not all nubuck fabrics are the same. Some are easier to clean than others (depending on composition)
It is advisable to use latex gloves and choose a ventilated environment to carry out the work
Always clean the stains at the same time as they originate (since the stain becomes more impregnated when it dries). The longer they take to remove, the worse it will be, as they will expand and get deeper into the furniture's cloth.
Never use water, as it will spread the stains much more. The most recommended cleaning is a completely dry cleaner
Whenever you are going to use any degreaser, test on an inconspicuous part of the garment (to avoid any unpleasant surprises such as fading of the material)
It is a very good idea to acquire and use a spray leather protector specially designed for Nubuck suede or suede before they are first used, which will form an invisible waterproof layer (repelling water, grease and stains), which will facilitate its subsequent cleaning without affecting the material. In addition, they also have an advantage: it should be applied only every 6 months
Whenever you are going to clean a stain on a piece of furniture upholstered with nobuck, make the idea of cleaning the whole piece of furniture so you don't have a cleaner area than another (this, in the nobuck you will notice a lot)
It is not advisable to give cream to maintain its plush finish
Dust repellent spray can be used once a month. This will help keep our furniture free of dust on its surface
Remember that, with the passage of time, the nobuck will suffer the same ravages that human skin suffers: it stretches, yields, and softens its colour and touch. The fabric has a limited elasticity (when stretched, it does not fully regain its original shape). Consequently, intensive use of the fabric makes it slightly looser over time.
The cloth is not resistant to animals either. Pets should not be allowed to climb onto upholstered furniture. Your nails can damage the fabric, which would require expensive repairs or re-upholstery. In addition, your saliva is acidic and may discolour the tissue.
To avoid persistent stains, protect the cloth when using household chemicals (e. g., most detergents and window cleaners, bleach, nail polish remover, glue, bitumen, paint and corrosive products). Household detergents and ALL products containing solvents or oils that may cause irreparable tissue damage should be avoided.
Do not use any traditional stain remover to remove stubborn stains. Many of these products are aggressive or corrosive.
Do not use the steam iron to clean this fabric.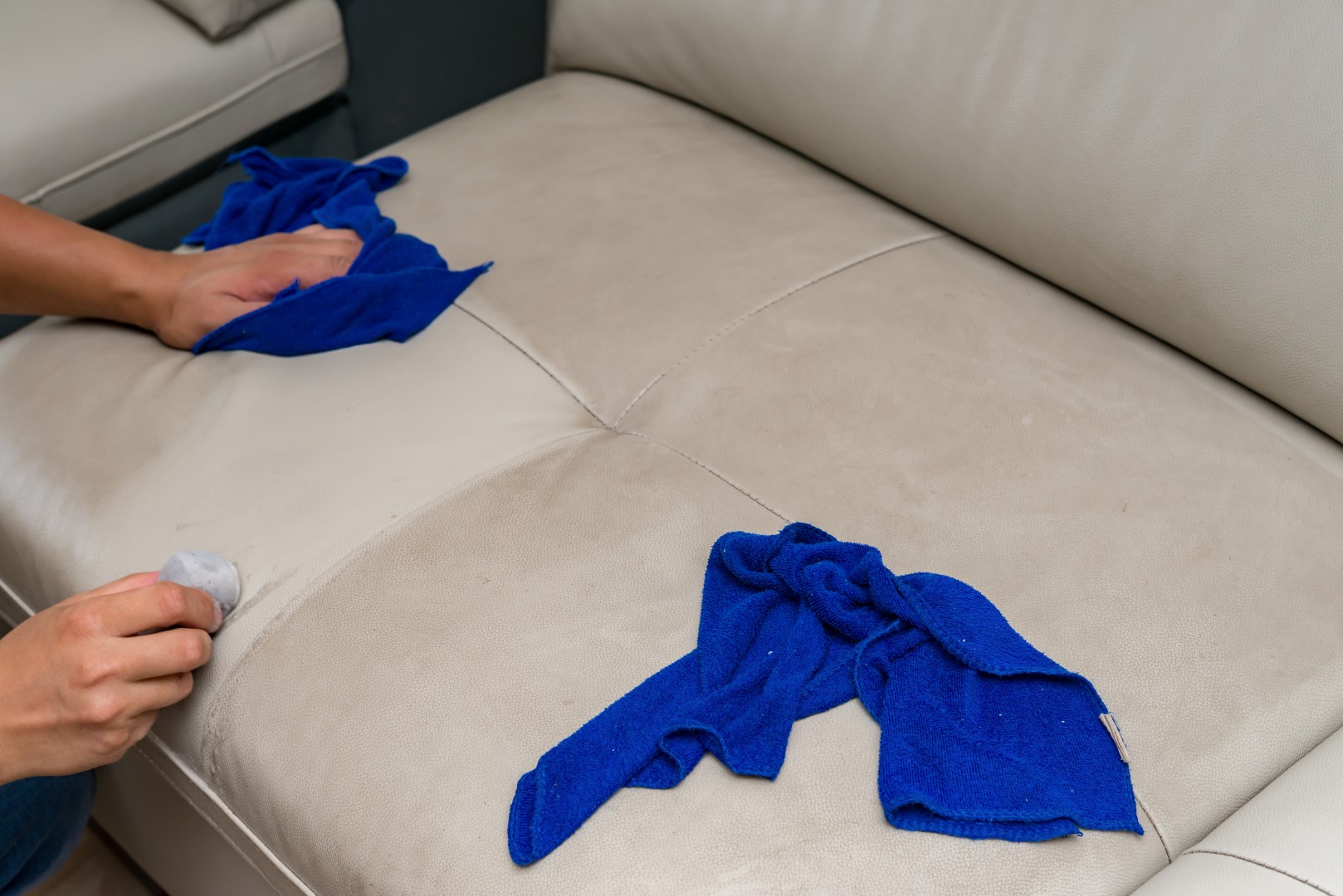 PROCUDURE FOR CLEANING STAINS IN NOBUCK CLOTH
To begin with, remove any obstructions for cleaning (such as buttons in covers or upholstery). Any area that is not intended to be cleaned can also be protected with tape or paper.
If the stain is superficial, you can always start by gently brushing soft bristles (old toothbrushes or brushes that you no longer use, although there are also special brushes for cleaning suede) always at the back of the hair (in the opposite direction to the hair direction). The same procedure is useful if we want to remove the dust that accumulates day by day (although the best way to do this is to shake the seats and backrests). The brush will help you remove coarser dust particles and will be your perfect ally for daily cleaning of this material.
There is also a special eraser sponge on the market for suede (and for nubuck too, obviously) that you can find in many supermarkets or shoe shops. There are several types of erasers (can be rough or normal). With them, you can remove marks, glitter, and some dry stains. It works very well, is very economical, and you can easily find it in fur shops too. To remove the stain from the piece, we will have to rub it with the eraser until it disappears. In any case, if you use the eraser sponge, don't forget to brush a little bit with the soft bristle brush against the hair to remove any remaining of it.

If you don't have a suede brush or similar brush handy, you can use a towel to rub the stain and lift the hair off the leather piece.

If the furniture has been stained with water (because a glass of water, rain or other motive has been spilled), we can remove the stain in a very simple way. First let the water stains dry. Then we will rub them with the help of a brush (or, if we don't have the brush, we can use a bath towel, as we said before).
If the water stains are old, a very good method is to re-wet the entire article with a spray bottle and, with the help of a sponge, remove excess moisture. When we see that the tissue is drying, the water stain has to disappear.

If you spill ink, oil, blood, greases or food, the first thing you should do is to use a cloth (preferably made of microfiber, so that it does not loosen lint; also serves a cotton one, or even absorbent paper), or even an old cotton T-shirt and immediately dry the excess oil or greases of the nobuck until the moisture disappears to prevent the liquid from penetrating the pores of the skin. Never rub or you'll spread the stain.
Next, sprinkle baby powder on the stains or mark of the oil or grease stain (if you don't have baby powder, grated chalk may also work). Leave it to rest for one night (or, failing that, for 12 hours). All this process absorbs the oil and, after it, to remove the stain finally, all you have to do is shake it off (never rub it, as we have said before) the surface and, once shaken, use the brush that we have mentioned before again, as always, counter-hair.

It is also possible to use a specialized stain remover or degreaser, together with the familiar brush (we advise you, as always, to always do a cleanliness test in a non-visible place to make sure that the result is optimal).

If the stain is muddy or similar (the wet dust that we usually carry on the soles of the shoes), the affected area should be left to dry in a cool place in the shade (never leave them under the sun). Afterwards, we will pass the already mentioned soft brush over the affected area.
However (and leaving this to your own discretion), in case you find a rebellious stain or a mark of a stain that we have removed with the previous procedures, you can try to dilute a little degreaser from the one we have at home and, with a cloth moistened with this solution, try to "erase" by pressing on the stain and its edges (never rubbing). Watch out, as we said in the warnings, always trying first in a little visible part of the article (to avoid any bad surprise), and patience to pass the same cloth, dipping it in this solution, for the rest of the furniture (as we have said, in the end, so that there is no difference between areas, you have to finish cleaning all the furniture).
If you try all the suggestions we have explained before, and none of them work, there is still one last trick: rub the whole piece with white vinegar. With the help of a cloth dampened in vinegar rubs the stains. Allow them to dry and then pass a brush as described above.
Contact
If you have any questions or concerns, please contact us through this simple form. We will be happy to help you.